Boiler Repairs

Hackney and East London
If you require boiler repairs in the Hackney or East London area, then you have come to the right place. When called, East London Plumbing and Heating can provide the perfect solutions to your problems quickly and safely.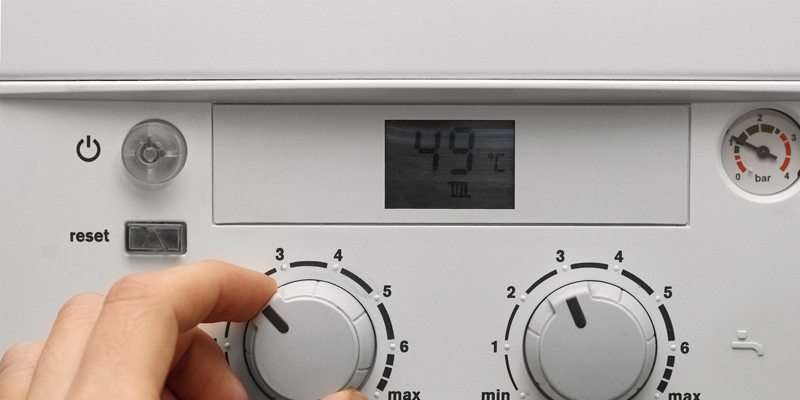 Is Your Boiler Broken?
East London Plumbing and Heating have been providing great boiler repairs to our customers for over 20 years of experience so you can trust us to find the problem and solve it quicker than any other company around.
We have many central heating services in the hackney area to offer you, and we cover all your gas boiler needs. Including;
DOCKLANDS
EAST LONDON
NEWHAM
A broken-down boiler can be a real headache; after all, it means you have no hot water to heat or clean your home or shower. It is a task that must be fixed as it makes everyday life hard, and It can be an extremely stressful time for you and your family.
A lack of hot water means we cannot do all the daily tasks we need to do, and a lack of heating could be detrimental to your overall health. Finding a heating expert that you can trust can be a difficult thing to do.
However, you have found one in us. We have highly trained engineer specialists that will offer a quick response and take the headache out of your boiler's issues for you.
We can repair many types of faults on our first visit to your home, so your boiler may well be up and running when we leave.
Boiler Leaks
Boiler leaks biggest causes are often issues with an internal component, such as a pressure valve or pump seal. If the leak stems from your pressure relief valve, your systems pressure has likely become too high. Corrosion can be a factor causing leakage, developed by your pipes' surroundings or perhaps, there could be an issue with your boiler's instalment.
Here at East London Plumbing and Heating, we are available 24 hours to offer our advice, prices on offers and instalments and identify any problem at hand. If you suspect the leak in your boiler is due to a more serious factor, it may be in your best interest to inquire about quality, affordable new boiler instalment.
Low Boiler Pressure
When looking at your boilers built-in pressure gauge, you can identify whether its pressure is too low. Your boiler cannot function if under 1 bar, and you should set it to 1.5 bar if possible. Bled radiators, system leaks, and failed components result from low boiler pressure and vice versa. It's helpful to know and look for any visible signs of leaking before going ahead and not attempt to remove any boiler casings.
Should you discover any leakage, we are Gas Safe and registered to help in these cases. Feel free to book an appointment or contact us for a local boiler repair service, and we are open to offer you a quote.
No Heating or Hot Water
Faulty motorised vaults, airlocks and broken system diaphragms, along with broken thermostats, are all causes of no heating or hot water in your home. To check which of these, we suggest fast checking to see your boiler is below 1; if it is, it may result from the previous problem and thus needs repressuring.
If the problem is infrequent heating or hot water, it may be useful for you to check your thermostat metre, and the manufacturers' guide inside could be your solution. If not, then your next best step is to contact specialised heating system engineers or us. Broken valves and faulty diaphragms require professional attention of the highest standard.
Frozen Condensate Pipes
During the winter times, your condensate pipe can freeze up and create blockages. A condensate pipe's job is to carry the condensate from your boiler through pipes and down into the drain. If your condensate pipe in a colder area or is external, it can be easier for them to freeze up and get blocked. If not treated, your boiler could potentially break down and stop working adequately.
Radiator Faults
Build-ups or sludge or Air can often cause the heat of a radiator to distribute unevenly. There are several different reasons why your radiator may have cold patches or could not be thoroughly heating all over your house. It could be that your thermostat is set too low; if cranked up, heat may begin to distribute more. The timer isn't working, or there is a circulation fault. The radiator valve may be closed, or there may be blockages within the system.
Boiler Not Responding to Thermostat
If your boiler is entirely unresponsive to any of your requests, your controls may be old or even broken. It seems very obvious; however, it is useful to try changing out the batteries. It may also be worth, if that doesn't work, try moving your thermostat closer to your heating boiler - it could be that there is an electrical interference between the two that is preventing it from functioning as necessary. If this fails, check the device's manual or contact the manufacturers or plumbers.
Gurgling, Banging or Whistling Noises Coming from Your Boiler
It is entirely possible and routine for your boiler, significantly when activated, to make some noises when working. However, if your boiler begins to make banging, whistling or gurgling noises, it would be wise to contact professional heating engineers. It could result from build-ups of limescale, referred to as ''kettling.'' Air in your system, faulty pumps and low water pressure can sometimes cause strange noises to emit from your boiler.
Pilot Light Keeps Switching Off
If your pilot light continues to go out, there may be a faulty thermocouple that could be cutting off your gas supply. The pilot light is there to light a large burner and should stay permanently lit. Draught build-ups can blow out these lights, and there could be a deposit build-up that also affects the light's consistency.
You may feel the urge to fix the pilot light yourself, which is doable. Please follow all the instructions given in your boiler manual; upon doing this, ensure there are no issues with your gas supply and ensure that your gas stopcock is on. However, if this continues to happen and your pilot light will not stay on, it may be better to have it taken care of by getting a new boiler installed by gas safe engineer professionals.
Boiler Won't Turn On
If you have noticed this problem, it is best to check all of your other power appliances. Check to see if they are all working; if they are, check your fuse boxes. It could be that your boxes have tripped or failed. If this is not the case, the boilers pressure could be low, or perhaps there is a blockage in the system, preventing your boiler from turning on. If you reach this point, it is important that you contact and book an experienced Gas Safe engineer to oversee the situation, and they will resolve it for you.
Boiler Breakdowns
If your boiler entirely breaks down, it may be getting old or perhaps be an old brand or could slowly be deteriorating in its efficiency. A new boiler is your best bet in this situation and ensuring the new boiler is serviced regularly. Maybe you could look into an energy-efficient model that might last longer. All previous incidents could result in the boiler breaking down.
Contact us for the pricing of a new instalment.
Suppose you require landlord Gas safety checks. We offer and send out annual Gas Safe registered inspections and maintenance for your property's completed central heating system.
We would also recommend our provided emergency boiler call outs for Newham and near its surrounding areas of London.
boiler breakdown
boiler and vaillant boiler repair
boiler installation
emergency boiler repairs
central heating services
gas safety work
Remember, a combination of regular maintenance and servicing will save you money for boilers breakdown repairs. If your boiler gets checked, you will experience fewer problems and avoid the costs of offered boiler replacement heating installations.
For all your boiler repairs in Newham and the surrounding areas, give us a call for our trusted professional gas safe engineers on 02089 830 444 or 07956 321 334.
We are especially available to give you all the help and advice you need.
Our engineers make your life easier. They are friendly and respectful when they are in your home and will do everything in their power to help in any way they possibly can.
Our expert team of gas safe engineers will advise you what the best steps are for your gas boiler.
In some circumstances, when we need to source parts, it may take a while longer, but once we have the amount required, we will be straight round fixing your boiler. We understand the emergency if a boiler should breakdown.
East London Plumbing and Heating will assess your Gas boiler and give you the best options possible. It could be that a repair is a better option than a replacement gas boiler.
Whatever the outcome, our fully qualified gas safe engineers will give you all the information you require. If it is that you need a new gas boiler, we can assist you with this.
Benefits of Boiler Servicing
East London Plumbing and Heating recommend regular servicing of your boiler. The key benefits of boiler servicing are:
Safety:
First and foremost is safety; while gas leaks are rare, your gas boiler's proper maintenance will help prevent this from happening, giving you peace of mind that your gas boiler is safe. Gas safety is paramount in the home.
Energy Efficiency:
Regular servicing of your gas boiler is a fantastic way to ensure it uses energy most efficiently.
Regular servicing of your gas boiler can also help prevent your energy bill from increasing.
If your gas boiler does not run efficiently, you will be using more energy than you need to. Nobody wants to pay more for their energy bills than they have to.
Extended Boiler Life:
Having your gas boiler serviced and done so annually will ensure you the most extended life from your gas boiler and immersion heaters as possible.
Why choose our gas safe engineers?
We are honest and reliable with our clients, and with over 20 years of experience, we will always give you the best customer service possible. Our team of Gas Safe Registered engineers cover the East London area.
Sometimes if your boiler isn't working correctly, you may need it serviced. We are experts at servicing boilers as well as repairing them. When our engineer comes to your home, we are happy to recommend the best way to handle your problem.
We are Gas Safe Registered engineers. The Gas Safe Register is still the only official gas registration body of gas businesses and engineers in the United Kingdom, Isle of Man and Guernsey. By law, all gas businesses must be on the Gas Safe Register.
Our boiler services are available to all domestic and commercial customers throughout the Newham area; when boiler issues call in the best, call in East London Plumbing and Heating.
Do you require emergency Boiler engineer Repairs based in Hackney or East London?
Email us online or call us today on 02089 830 444 for boiler repairs in Hackney.